Executive Education
The Centre for Executive Education at Alfaisal University College of Business's mission is to serve the community and attend to the professional development needs of individuals and organizations in order to build leadership qualities in the workplace.

Whether you are interested in completing a professional development short course, test preparation for a professional certificate, or partner with Alfaisal University to design and deliver state-of-the-art learning solutions that are customized for your corporate training needs and help you realize your strategic business objectives or create your competitive advantage, we can help!

The centre for Executive Education has partnered with world class international organizations to provide the Saudi business community and individuals with the best Executive Education.
Our Advantage
Custom Program Development: The program topics, trainers and structure are selected specifically to enrich the learning experience and maximize the effectiveness of your organizations.
Real-World Professional Business Education: Applied learning approaches and case studies that are relevant to the work place.
World-Class Expertise: Our experts and trainers come from a variety of diverse industrial and academic backgrounds, each one is on the cutting edge of current knowledge and skills in her/his field. Their professional experience and research expertise enable them to equip trainees with practical business knowledge.
Collaborative Approach with International Professional Bodies:We collaborate with the best providers of executive education and professional qualifications to add value to our programs.
Committed Support Services: We highly value our relationship with our clients. We want our clients to be confident that we will always deliver exceptional service.
Customized Learning programs
The centre for Executive Education can provide you with a solution that is based on consultative approach. We help learn more about your organization's development and performance needs and accordingly analyze them to be able to deliver the best solutions that fit your organization's mission and objectives. We can:
Design and deliver structured programs that create a competitive advantage for your business that uniquely fits your business model
Engage our faculty and experts with your corporate's executives to create collaborative and measurable objectives
Perform benchmarking and market analyses
Work with you to evaluate your current competency framework and make the necessary recommendation for solutions that fit your needs
Using different sources of training materials to enhance the training experience
Provide a responsible, objective and comprehensive view of your current competitive position
Continuously evaluate the learning effectiveness for your organization
Program Areas
| | |
| --- | --- |
| Leadership & Management | Project Management |
| Marketing/ Branding/Sales | Human Resource Management |
| Accounting | Soft Skills & Negotiation |
| Business Communication | Business Strategy |
Partners of CoB Executive Education
Institute of Leadership & Management (ILM)
Alfaisal University and Institute of Leadership & Management have partnered to provide Leadership & Management professional qualifications for businesses & Individuals in Saudi Arabia.
What is ILM?
Specialists in leadership and management development
The UK's largest awarding body for leadership and management development qualifications
Widest and most flexible qualification portfolio
ILM is a membership organization with a community of managers
In-depth research on key issues facing today's leaders and managers
A not-for-profit organizations, part of the City & Guilds Group
Institute of Management Accountants (IMA)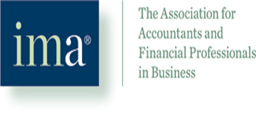 Alfaisal University is in partnership with the Institute of Management Accountants to provide CMA Exam Preparation courses
for businesses and individuals in Saudi Arabia.

What is CMA?
The Certified Management Accountant (CMA) is recognized worldwide and is a professional certification offered by the Institute of Management Accountants that delivers tangible value. It certifies your command of critical accounting and financial management skills required in today's dynamic business environment.
Chartered Institute of Purchasing & Supply (CIPS)
The centre of Executive Education is an official centre by the Chartered Institute of Purchasing and Supply (CIPS). The programs are supported by a number of key organizations in both the public and private sectors.

What is CIPS?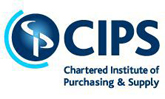 The Chartered Institute of Purchasing & Supply (CIPS) exists to promote and develop high standards of professional skill, ability and integrity among all those engaged in purchasing and supply chain management. CIPS assists individuals, organizations and the profession as a whole.
Project Managment Institute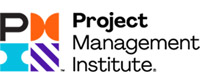 Alfaisal University has been named by the Project Management Institute (PMI), the world's largest project management association (see pmi.org for more information), as a Registered Education Provider (REP) effective from 1st Oct 2015. This accreditation was achieved after fulfilling PMI's rigorous quality criteria on the contents of the project management courses, qualifications of the teaching faculty, and the adoption of modern instructional environments. This makes AlFaisal University the first to obtain such accreditation in the Kingdom which further enhances its role to provide market-oriented quality education and trainings.
For more information on available courses, please visit the following pages: