2019 Events (First International Corporate Governance) December 9, 2019
Corporate Governance Centre at Alfaisal University – College of Business held the International Corporate Governance Conference at Fairmont Hotel, Riyadh on Monday 9th of December 2019 – 12th of Jumada Al-thani 1441 as a full-day conference from 8:00 AM to 8:00 PM. The conference was attended by companies' representatives and government agencies related to corporate governance.
Downloads
Keynote Speakers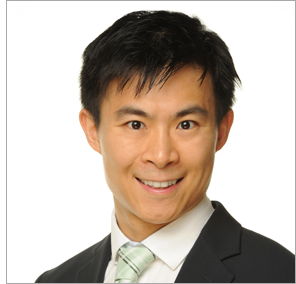 Dr.Alex Edmans | Professor of Finance & Director of Centre for Corporate Governance, London Business School

The author of Grow The Pie: How Great Companies Deliver Both Purpose and Profit (forthcoming)

Alex's research interests are in corporate finance (corporate governance, executive compensation, investment/growth/innovation, and M&A), behavioral finance, corporate social responsibility, and practical investment strategies."

Alex's research has been covered by The Wall Street Journal, Financial Times, New York Times, The Economist, and The Times; and he has been interviewed by Bloomberg, BBC, CNBC, CNN, ESPN, Fox, ITV, NPR, Reuters, Sky News, and Sky Sports. He was awarded the Moskowitz Prize for Socially Responsible Investing and the Investor Responsibility Research Centre prize, and was named a Rising Star of Corporate Governance by Yale University and a Rising Star of Finance by NYU/Fordham/RPI. Alex has spoken at the World Economic Forum in Davos, testified in the UK Parliament, presented to the World Bank Board of Directors as part of the Distinguished Speaker Series, and given the TED talk What to Trust in a Post-Truth World and the TEDx talk The Social Responsibility of Business. He has written op-eds for the Wall Street Journal and Financial Times, writes regularly for Harvard Business Review, Huffington Post, World Economic Forum, and CityAM, and runs a blog, Access to Finance, that aims to make complex finance topics accessible to a general audience.

---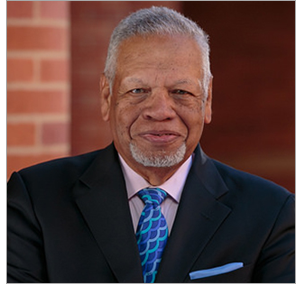 Dr. Alfred E. Osborne Jr. Professor of Global Economics, Management and Entrepreneurship
Founder, "Director Education & Certification Program", Faculty Director, Price Center for Entrepreneurship & Innovation, UCLA Anderson Graduate School of Management.
Alfred E. Osborne, Jr., is UCLA Anderson's senior associate dean for external affairs, with oversight of a variety of key initiatives for the school, including resource development, alumni relations, corporate initiatives and executive education. Osborne also holds an appointment as Professor of Global Economics, Management and Entrepreneurship and is the founder and faculty director of the Harold and Pauline Price Center for Entrepreneurship & Innovation. He served as UCLA Anderson's interim dean from July 1, 2018 to July 1, 2019.
Osborne's research interests include venture capital and private equity, family and closely-held business, and the role of boards of directors in private, public and not-for-profit organizations. A corporate governance expert, he established a Director Education and Certification Program designed to help officers and directors of public, private and nonprofits prepare for the fiduciary duties and legal responsibilities of governance. This program also addresses best practices and topical issues confronting directors.
Osborne is interested in leadership development, specifically, "how young people in this turbulent world can find their voice and develop the ability to influence a challenging environment by being powerful. This speaks to my theme of moral, value-based leadership, with an active practice of achieving desired outcomes in constructive and collaborative ways."
Al Osborne served many years on the corporate boards of major US firms including the Times Mirror Company, US Filter Corporation, Greyhound Lines Inc., Nuverra Environmental Solutions Inc., First Interstate Bank of California, Nordstrom Inc. and K2 Inc., among others. Prof. Osborne holds a Ph.D. in Business Economics, 1974, from Stanford University, an MBA in Finance, 1971, and an M.A. in Economics, 1971, from Stanford University, as well as a B.S. in Electrical Engineering, 1968, from Stanford University.
---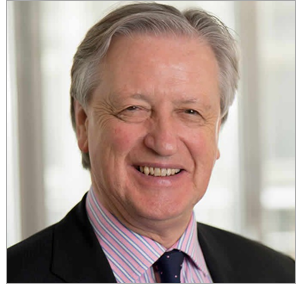 Simon Osborne is the former Chief Executive of ICSA: The Chartered Governance Institute and a Board Evaluation Consultant
Simon stepped down as chief executive of ICSA: The Chartered Governance Institute on 30 June 2019, having held the role since 1 October 2011. That appointment followed eight years as Joint Head of ICSA Board Evaluation, a role to which he has since returned. Simon is a Fellow of the CGI, having qualified first as a solicitor. He worked as in-house counsel for 30 years in the railway industry, latterly as company secretary and general counsel and then as a main board executive director of the former Railtrack Group PLC. Simon is now an Executive Fellow with the London Business School Leadership Institute. He also delivers training programmes for company directors and is a member of the International Corporate Governance Network (he is the immediate past chair of ICGN's Bylaws & Procedures Committee and was a founder member of its Business Ethics Committee). He is a vice-president of a charity, the Railway Benefit Fund of which he was previously the deputy chair. He has served also as a NED of a boutique media and events company, as a member and chair of the audit committee of The Law Society of England and Wales and as a member of the audit committee of a major City of London law firm.
CG Excellence Award
At the conference, Alfaisal University Corporate Governance Center will release its annual CGI scores and ranking for all listed companies in the Kingdom. Top three companies within the financial sectors and the top five companies within non-financial sectors will receive the CG Excellence Award.