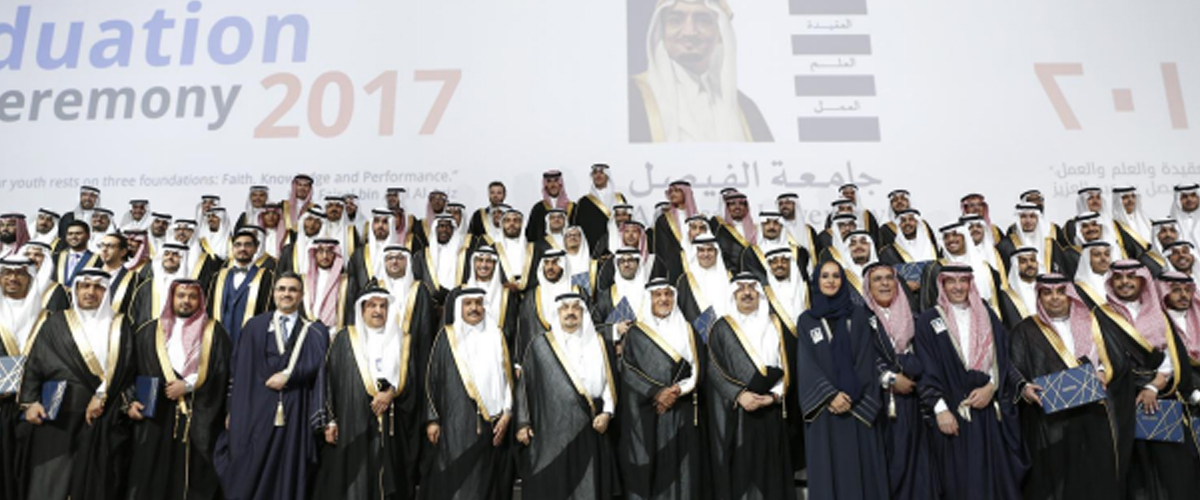 Department of Operations & Project Management (OPM)
Dr. Mario Ferrer, Chair
Degree Offered: Bachelor of Business Administration (BBA) with Concentration in Operations and Project Management
General Department Information
With increasingly competitive businesses environments, corporations are relying on operations and project managers to achieve strategic goals through effective management of innovative solutions. To achieve this target, many organizations adopting business-based project management approach and methodologies to manage and deliver these solutions through projects. This triggered high demand for experienced operations and project managers with knowledge in project management frameworks, lifecycles, processes, tools, and techniques.

A business degree with operations and project management concentration will develop the competence of our graduates and equip them with required skills to plan, control, execute, and manage all project management attributes for successful delivery of the scope, in a timely manner and within budget. With such skills, our graduates are qualified to work in virtually all industries both in public and private sectors.
Concentration Core Courses (18 hours)
Operations and Project Management concentration must complete all the courses below. For double concentration, see general notes above.
| Course Code | Course-Title | Credits | Pre-Requisite Course Code |
| --- | --- | --- | --- |
| OPM 310 | Introduction to Project Management and Tools | 3 | OPM 211 |
| OPM 360 | Principles of  Supply Chain Management and Logistics | 3 | OPM 330 or ACC 202 |
| OPM 370 | Quality Management | 3 | OPM 330 |
| OPM 380 | Advanced Project Management | 3 | OPM 310 |
| OPM 450 | Management of Innovation | 3 | OPM 330 |
| OPM 480 | Business Analytics and Risk Assessment | 3 | OPM 380 |
Operations and Project Management Course Descriptions
OPM 101
Introduction to Computing
(3 credits) (GER)
This course introduces the concepts of computer applications and their roles in managing business operations. It introduces students to the understanding on computer hardware, software, essential computer and Internet based systems, and the latest MS Office applications. Substantial portion of the course will be dedicated to hands-on and Internet based exercises.
Pre-requisites:
None
Co-requisites:
None
OPM 211
Business Statistics
(3 credits) (CCC)
Provides an introduction and overview of descriptive and inferential statistical methods. Topics include measures of central tendency and dispersion, probability, estimation, hypothesis testing, OLS regression, ANOVA, and others. Emphasis is placed on understanding word problems, the appropriate use of analyses, and the interpretation of statistical output.
Pre-requisites:
MAT 111, ARB 112, ISL 112, ENG 112 & OPM 101 & ECO 102
Co-requisites:
None
OPM 230
Management Information Systems
(3 credits) (BCC)
The course covers the use of information and communication technologies in managing operational challenges through integration of management information systems in the day-to-day operations. It discusses the role of management information systems in organizations, networked enterprise, technology infrastructures, security, and key systems applications for the digital age.
Pre-requisites:
OPM 101, ECO 102, ARB 112, ISL 112, ENG 112, MAT 111
Co-requisites:
None
OPM 310
Introduction to Project Management and Tools
(3 credits) (CCC)
The course introduces the concepts and methodology of the project management and their usage by the project manager to successfully complete the projects. A key aspect of the course is to manages the projects within the business context with due consideration to balancing the scope, cost, and time constraints. The course explores and apply various tools and techniques such as Microsoft Project 2013 to effectively manage the projects.
Pre-requisites:
OPM 211
Co-requisites:
None
OPM 315
e-Commerce (BE)
(3 credits) (BEC)
The course provides an overview of the basic elements of the technology infrastructure used to conduct Electronic Commerce. It examines the processes for business strategies that incorporates various forms of Electronic Commerce including business-to-business, business-to-consumer, and the business processes that support selling/purchasing activities. It reviews the designing and managing online storefronts, Payment Systems, Security, and Privacy.
Pre-requisites:
FIN 201 and OPM 230
Co-requisites:
None
OPM 330
Quantitative Methods for Business
(3 credits) (BCC)
This course covers deterministic models and techniques to optimally solve complex managerial problems. Topics include linear programming, networks, integer programming, decision trees and sensitivity analysis. It also shows how to practically apply these techniques in different areas of an organization, such as marketing, production scheduling, financial planning and make-or-buy decision.
Pre-requisites:
OPM 211 and ACC 202
Co-requisites:
None
OPM 340
Operations Management
(3 credits) (BCC)
The course studies the fundamental process for production of goods and services in organizations with emphasis on understanding its relationship to other business areas. The course uses quantitative tools in production/operations for effective decision-making. It covers concepts such as operations strategy, process design, forecasting, capacity planning, scheduling, and quality management.
Pre-requisites:
OPM 330
Co-requisites:
None
OPM 360
Principles of SC Management & Logistics
(3 credits) (CCC)
This course covers principles of supply chain management and provides techniques used to analyze various aspects of logistics systems. Key concepts such as procurement, sourcing, management, communication, warehousing, packaging, materials handling, demand management, distribution, and facility location are examined as an integral part of modern business. Field trips are encouraged.
Pre-requisites:
OPM 330 or ACC 202
Co-requisites:
None
OPM 370
Quality Management
(3 credits) (CCC)
The course introduces analytical concepts and tools to accomplish business performance excellence. It exposes students to quality knowledge and quality improvement methods. It addresses the key issues of quality standards, principles, and practices. It also covers techniques of total quality including benchmarking, statistical process control and continuous improvement.
Pre-requisites:
OPM 330.
Co-requisites:
None
OPM 380
Advanced Project Management
(3 credits) (CCC)
The course focuses on understanding and managing the business changes through adoption and implementation of effective project management approach to successfully achieve targeted project objectives. The course maintain alignment between the business strategic objectives and management of project scope, time, cost, quality, stakeholders, communications, human resources, and procurements.
Pre-requisites:
OPM 310.
Co-requisites:
None
OPM 450
Management of Innovation
(3 credits) (CCC)
The course empowers students to deliver breakthrough innovations successfully into the world of business. The students explore techniques that seek major growth through innovations in products, services, and business models and develop the skills and gain the knowledge required to bring these innovations successfully to market. Business cases and projects are used to enhance learning experience.
Pre-requisites:
OPM 330.
Co-requisites:
None
OPM 480
Risk Management and Business Analytics
(3 credits) (CCC)
This course introduces essential analytical techniques to manage project risk management. The associated concepts and theories are discussed together with the relevant management models. The full life cycle of risk management is presented covering planning, identification, analysis (qualitative and quantitative), response strategies, monitor and control, and governance. Business cases and scenarios are used.
Pre-requisites:
OPM 380.
Co-requisites:
None
OPM Study Plan
Fall (Year 1)
Course Code
Course - Title 
CRHs
Pre-Requisite

ARB 101

Arabic Language I
2
None

ISL 101

Islamic Studies
2
None

ENG 101

Freshman English I
3
None

ECO 101

Micro Economics
3
None

OPM 101

Introduction to Computing
3
None

MAT 100

Pre-Calculus
3
None
Total
16
Spring (Year 1)
Course - Title 
CRHs
Pre-Requisite

ARB 112

Arabic Language II
2
ARB 101

ISL 112

Islamic Studies
2
ISL 101

ENG 112

Freshman English II
3
ENG 101

ECO 102

Macroeconomics
3
ECO 101

MAT 111

Business Calculus 
3
MAT 100

ACC 201

Introduction to Financial Accounting
3
ECO 101 & MAT 100 & OPM 101 & ARB 101 & ENG 101 & ISL 101
Total
16
Fall (year 2)
Course - Title 
CRHs
Pre-Requisite

MGT 201

Business Communications
3
ENG 112 &  ISL 112 & ARB 112 & MAT 111 & OPM 101 & ECO 102

MGT 210

Business Ethics
3

OPM 211

Business Statistics
3

FIN 201

Principles of Finance 
3

OPM 230

Management Information Systems
3
Natural Science
3
Total
18
Spring (Year 2)
Course - Title 
CRHs
Pre-Requisite

MKT 201

Principles of Marketing 
3
ENG 112 &  ISL 112 & ARB 112 & MAT 111 & OPM 101 & ECO 102 & ACC 201

ACC 202

Introduction to Management Accounting
3

MGT 230

Organization Behavior
3
Social Science
3
Natural Science 
3
Total   
15
Fall (Year 3)
Course - Title 
CRHs
Pre-Requisite

MGT 301

Business Law
3
MGT 230 & MGT 201

OPM 330

Quantitative Methods for Business
3
OPM 211 & ACC 202

OPM 310

Introduction to Project Management
3
OPM 211

OPM 360

Principles of Supply Chain Management & Logistics
3
ACC 202 or OPM 330
General Elective
3
Business elective
3
Total   
18
Spring (year 3)
Course - Title 
CRHs
Pre-Requisite

OPM 340

Operation Management
3
OPM 330

OPM 370

Quality Management
3
OPM 330

OPM 380

Advanced Project Management
3
OPM 310
General Elective
3
Social Science 
3
Business elective
3
Total   
18
Fall (Year 4)
Course - Title 
CRHs
Pre-Requisite

MGT 490

Strategic Managemnt
3
MGT 230 & OPM 380

OPM 450

Management of Innovation
3
OPM 330

OPM 480

Business Analytics and Risk Management
3
OPM 380

MGT 300

Executive Lecture
1
ACC 202
Business Elective
3
Business Elective
3
Total   
16
Spring (year 4)
Course - Title 
CRHs
MGT 499
Coop Training Internship
9
Notes:
General Education Requirements
Business Core Courses
Concentration Core Courses
Business Elective Courses