Certified Management Accountant (CMA)

CMA Part 1 for Men and Women (Registration is

Closed

)
Alfaisal University in partnership with the Institute of Management Accountants (IMA) Riyadh Chapter will provide CMA Exam Preparation course for men and women in Riyadh, Saudi Arabia.The course includes 69 contact hours. The course is led by a the founder of IMA Riyadh Chapter.

Note: CMA courses are designed to be taken in any order as they are independent.
Dates: From September 13, 2022.
CMA Schedule: CMA Part 1
Cost: SAR 7,000 per part (including study materials).
Teaching Mode: In-Class Lectures (with all COVID-19 precautions applied inside the campus and the classroom)
Location: Alfaisal University Campus, Riyadh (Takassusi Street).

What is CMA?
The Certified Management Accountant (CMA) is recognized worldwide and is a professional certification offered by the Institute of Management Accountants that delivers tangible value. It certifies your command of critical accounting and financial management skills required in today's dynamic business environment.
CMA Advantage:
Globally Recognized Qualification
Employer Recognition
Convenience and Flexibility
High ROI (Average CMAs earn nearly US$25,000 higher than general accountants)
---
Instructor Profile Mr. Khalid Alsaeed is CPA, SOCPA, CMA, CIA and FRM: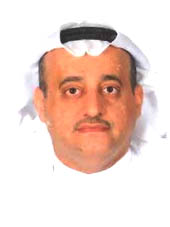 I also have some specialized certificates in accounting, finance and other related areas. Furthermore, I have a master degree in accounting from Southwest Missouri State University.

I have written tens of articles, research studies in accounting published locally and internationally. I have one book in accounting principles issued in Arabic.

I have been in training sector for almost twenty-five years. During this long period, I delivered so many courses in accounting, finance, investments, and credit.

From personal perspective, I enjoy CMA more than any other course, and I have successful experiences in the past. I have not given CMA since years, but I am back with burning desire to give it again and huge confidence in my trainees.
Click Here to Register
For Enquiries and Registration, Please Contact
Telephone: + 966 11 215 7709
Email: exec.ed@alfaisal.edu