Corporate Governance Index (CGI)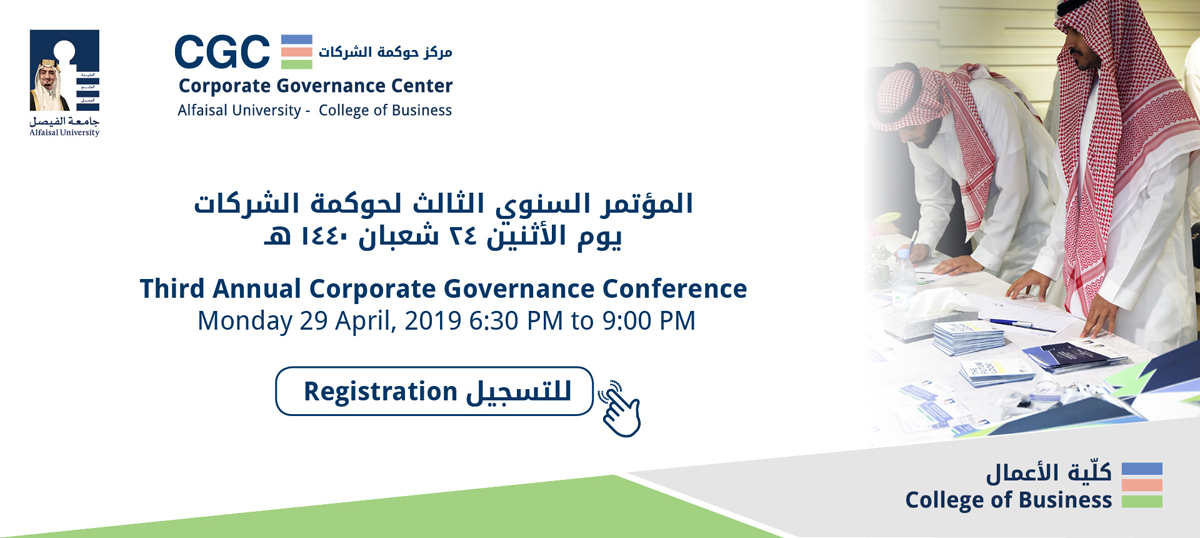 We believe it is absolutely essential to develop a sound Corporate Governance index (CGI) to monitor and promote good governance practices among corporations doing business in Saudi Arabia. The CGI will raise the country's overall corporate governance standards and provide possible financial and investment benefits as a result of making governance improvements. That is why many countries around the world have set up CGIs in the past decade. We will benefit from their experience to come up with efficient CGI process for Saudi Arabia and other GCC countries. Corporate Governance Center at the College of Business of Alfaisal University is undertaking a major study to develop CGI for companies trading on the Saudi Financial Market. A dedicated team from College of Business at Alfaisal University is working with support from well-experienced consultants to develop this index. The CGI is based solely on good CG principles set by the Saudi Capital Market Authority (CMA) and The Organization for Economic Co-operation and Development (OECD).

CGI is a way to assess companies in terms of their compliance to the related governance rules in the country and best governance practice around the world. Those rules are expected to promote equal treatment of shareholders; ensure transparency through constant flow of relevant information related shareholders and stakeholders; provide effective structure to hold decision makers accountability for their business decisions; and ensure responsible acts in terms of complying with related laws and regulations. The ultimate benefit of good governance is to develop efficient and effective rules and institutions for higher productivity and long-term economic success. Companies are expected to develop certain written rules and culture for good governance. They are also expected to have strong-will, mechanism, and institutions to implement those rules and report the outcome. Particularly, good governance offers solution for principle-agent problems and conflict of interest issues aligning the goals of everyone toward long-term corporate growth, profitability and social responsibility.

CGI provides data-based independent guidance to Saudi companies helping them to adopt good governance. We think that the adoption of those principles would help companies to make better decisions and resolve any problem between corporate executives, shareholders, and stakeholders. We define shareholders as any individual or institution holding company shares. We consider board members and top managers as corporate executives. We treat the followings as stakeholders: company's employees, customers, suppliers, creditor, regulatory bodies, society and others. The project also aims at developing CG culture. It will engage and train students into the issues and processes of CG. Opportunities will be provided for the students to enrol in CG course/s; conduct research in CG; and internship in CG.