Chartered Financial Analyst ( CFA)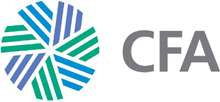 CFA Level 1 Program for Men and Women (Registration is Closed)
Alfaisal University will offer 123 hours of Exam Preparation for The Chartered Financial Analyst (CFA) designation Level 1 for men and women in Riyadh,Saudi Arabia at Alfaisal University campus. The course is led by a group of qualified trainers and professionals.

Dates: From January 15, 2019.
Location: Alfaisal University Campus, Riyadh (Takassusi Street).
Fees: SAR 15,000 (including The Essential Package from Schweser).
CFA Schedule: CFA Level 1 Schedule.

What is CFA?
The Chartered Financial Analyst (CFA) is a professional qualification offered by the CFA Institute to investment and financial professionals. It provides a strong foundation of advanced investment analysis and real-world portfolio management skills that will give you a career advantage.
CFA Advantage:
It has become the most respected and recognized investment designation in the world.
Join the CFA club in the Kingdom Saudi Arabia (currently less than 120 CFA holders).
The CFA Program has been benchmarked as being comparable to master's degree levels in finance in the United Kingdom.
Open many doors for employment at higher compensation jobs or launching your own business.
CFA Instructors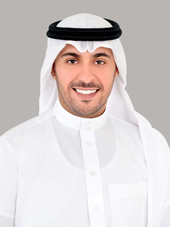 Mr Ghanem Al Ghanem
Mr Ghanem AlGhanem, CFA, FRM is an Investment professional focused on developing and implementing asset allocation and investment strategies for institutional and high net-worth investors.

In addition, Ghanem is an adjunct Financial Modeling and CFA instructor covering various topics including (Equity, Fixed Income, Alternatives, Quantitative Methods, Economics, and Portfolio Management). Mr. Ghanem holds two masters degrees from Drexel University (MBA, & Masters in Finance), Advanced Certificate in portfolio Management from New York University, Financial Risk Manager Certificate, and Chartered Financial Analyst.


Mr Omar Bassal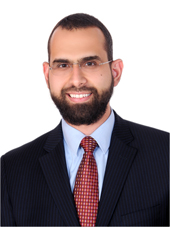 Mr. Omar Bassal, CFA is the head of asset management at MASIC—an institutional family office based in Saudi Arabia—where he oversees investments in traditional and alternative assets that are consistent with Shariah principles (e.g., public equities, real estate, private equity, leasing funds, Sukuk, etc). Mr. Bassal spends his time reading and thinking—ignoring the hollow sound bites coming from the TV and newspapers. He cares about what the world will look like in 10 years' time and less about which market is making a new high today.

Mr. Bassal began investing in 1994 and has held senior positions in investment companies in the United States and the Middle East. Prior to MASIC, he worked as head of Asset Management at NBK Capital, the investment arm of the largest and highest rated bank in the Middle East. In the United States, Mr. Bassal worked as a portfolio manager at Azzad Asset Management where he managed mutual funds in accordance with Islamic principles. He also worked with an institutional public equity manager investing on behalf of government and corporate clients across the United States.

Mr. Bassal holds an MBA with honors in finance, management, and statistics from the Wharton School of Business at the University of Pennsylvania. He graduated summa cum laude with a Bachelor's of Science degree in Economics, also from the Wharton School. He has appeared on CNBC and has contributed articles to Barron's newspaper. Mr. Bassal is the author of the book, Swing Trading for Dummies.

Click Here to Register
For Enquiries and Registration, Please Contact
Telephone: + 966 11 215 7709
Email: exec.ed@alfaisal.edu